Winter brings snow to West Michigan, and moisture brings mold! If you're struggling with discomfort from mildew and mold spores in your air, an air purifier is a powerful solution to capture these particulates, prevent them from spreading throughout your home and allow you to breathe in comfort.
Read on to see how!
Health Risks Associated with Mold
Mold is a type of fungus that forms spores that disperse, grow, and thrive in damp environments. There are hundreds or even thousands of types of molds that range in color from black to green to white. While it starts as a moist spot, over time mold turns dry and powdery and begins to release spores that spread by air. This is where mold becomes harmful to your indoor air quality (IAQ).
While many people don't have a serious reaction to mold spores in the air, mold can contribute to severe symptoms in more sensitive individuals—sometimes immediate, and sometimes after prolonged exposure. The most noticeable symptoms are due to allergic or asthmatic reactions, like coughing, a running nose, congestion, sinus irritation, wheezing or sneezing, irritated eyes, and skin rashes.
Mold becomes a very severe issue when it causes breathing difficulties or triggers asthma attacks. In homes where this is the case, we recommend not only using a furnace filter with a high MERV rating but installing a whole-home air purification system as well. 
If this sounds like your home or your symptoms, it's time to measure your air quality! You can do so by purchasing an air quality monitor or by calling a professional to diagnose your air quality. Blakeslee and Son offers home air quality services from air filters to IAQ testing to top-of-the-line purifiers for your sensitivities. 
See if our IAQ inspection service is right for you.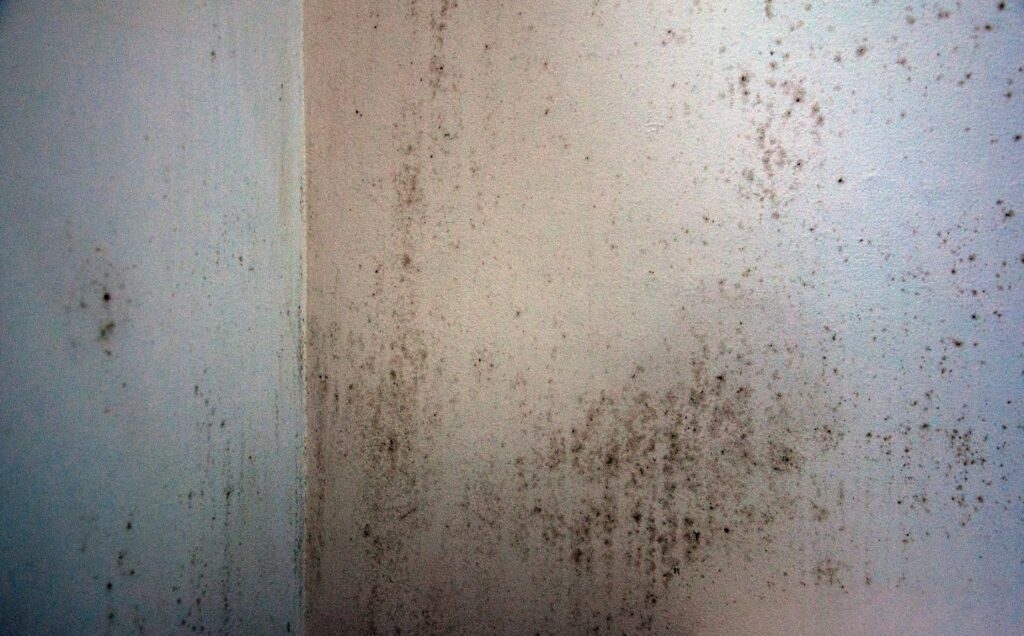 Does an air purifier help with mold?
Air purifiers are a great way to reduce mold spores and mildew from the air in your home. You should note however that for the most effective results, the source of the mold problem must be dealt with. Wetness or water leaks must be addressed and corrected to prevent further damage. To remove the resulting moisture, a dehumidifier may also be used. Proper home ventilation is also crucial to preventing mold at its source.
An air purifier will do the part of removing the spores from the air. If you experience sensitivities, you should also opt for a furnace filter that's rated MERV 8 or higher. These filters are fine enough to trap mold spores and other tiny particles picked up by your HVAC system before they can travel through your ducts.
In addition to mold spores, a high-quality, whole-home air purification system will reduce bacteria, viruses, odors, VOCs, and other microbes in the air and on surfaces. For these results, we recommend an air purifier that utilizes UV light to destroy these pollutants, like the REME-HALO® Whole Home In-Duct Air Purifier. Keep reading below to see how it works and why it's especially effective for mold.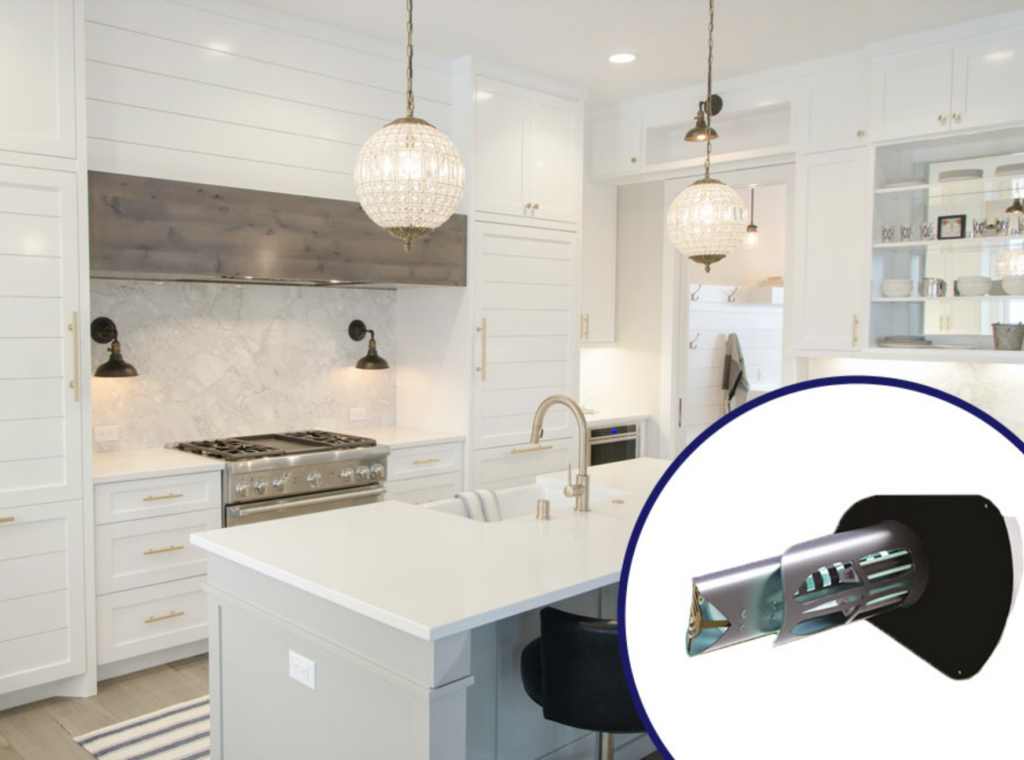 How It Works
We recommend in-duct, whole-home air purifiers like the REME-HALO® that are placed directly in your home's air ducts and destroy pollutants at the source before you can breathe them in. 
How does it work to remove particles and spores from the air? Just like sunlight is a natural disinfectant, the UV technology of the REME-HALO® utilizes the same processes but in an indoor environment. When the REME HALO® turns on, it produces gaseous hydrogen peroxide molecules which then disperse from your ducts throughout every room in your home. These ionized molecules, when they come into contact with contaminants such as bacteria, viruses, and mold spores, break down these particles immediately by scrambling their DNA. The ionized hydrogen peroxide also passes a charge to larger floating particles like dust and dander, causing them to stick together—a much easier feat for your filters to capture. Since the REME HALO® is an in-duct system, it can purify every cubic foot of air in your home and is therefore incredibly efficient and effective!  
Best Air Purifier for Mold
While individual air purifiers can be used to improve the air quality in the separate rooms of your home, we recommend whole-home air purification systems for the most effective results listed above.
We recommend the REME HALO® Whole Home In-Duct Air Purifier. This system is a small device that is installed out of sight in your ductwork, yet is incredibly effective! 
Ask us about the REME HALO® or any air purification system for your home!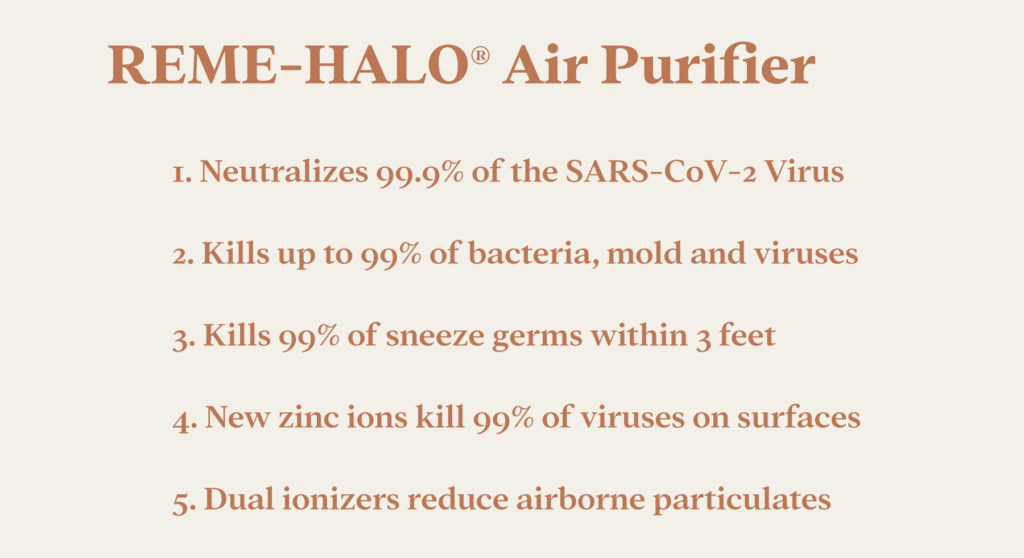 Air Quality Solutions in West Michigan
This winter, don't take your air quality for granted at the expense of your health. Whatever air quality services your home may need, you can count on Blakeslee & Son! 
We provide:
Indoor Air Quality Testing & Inspection

Air purification solutions like the REME-HALO®

Air purification system installation

A selection of different air filters for your needs
Contact us to help you find the right air quality solutions for the safety of your family members and the optimum performance of your HVAC equipment.
Blakeslee & Son services Rockford, Ada, Cascade, Cedar Springs, Comstock Park, Walker, Grandville, MI and the surrounding areas in West Michigan.