Over 75 Years of Helpful, Professional, and Honest Service
Rapid Air Conditioning Repair & Installation in West Michigan
Our technicians are ready to help you with your air conditioning emergencies as soon as you call us. With air conditioner payment plans and free estimates available, we're ready to help with air conditioning repairs, tune-ups, replacement, and more—all to keep you comfortable.
See How We Can Help
Office Hours
Monday–Friday: 8:00 AM-4:30 PM
Saturday–Sunday: Closed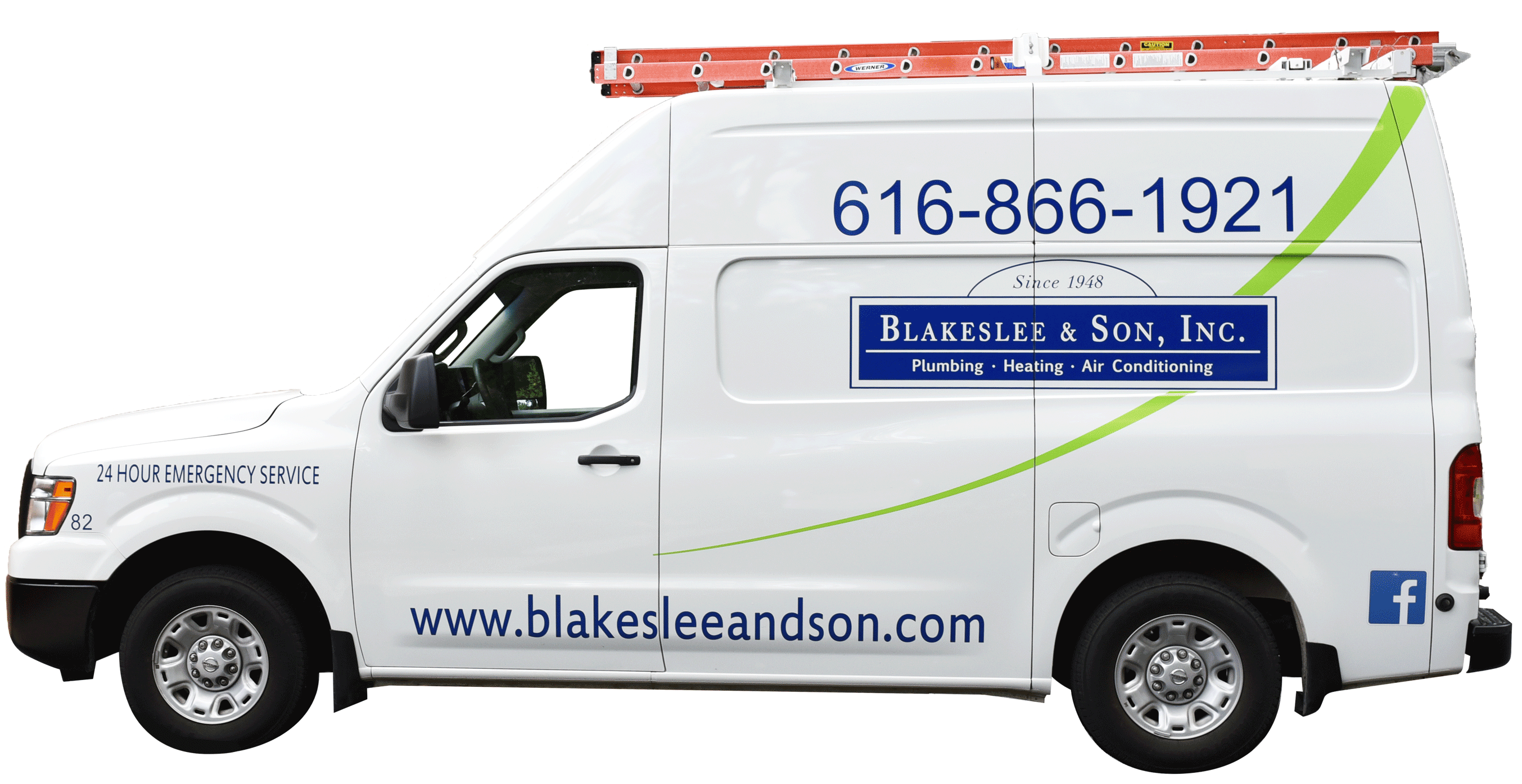 Emergency Service
Available Every Day from 8 AM – 8 PM

---

Get Immediate Air Conditioner Repair or Replacement
Without AC? Call us any time. We'll be on the way as soon as possible!
Call 616-866-1921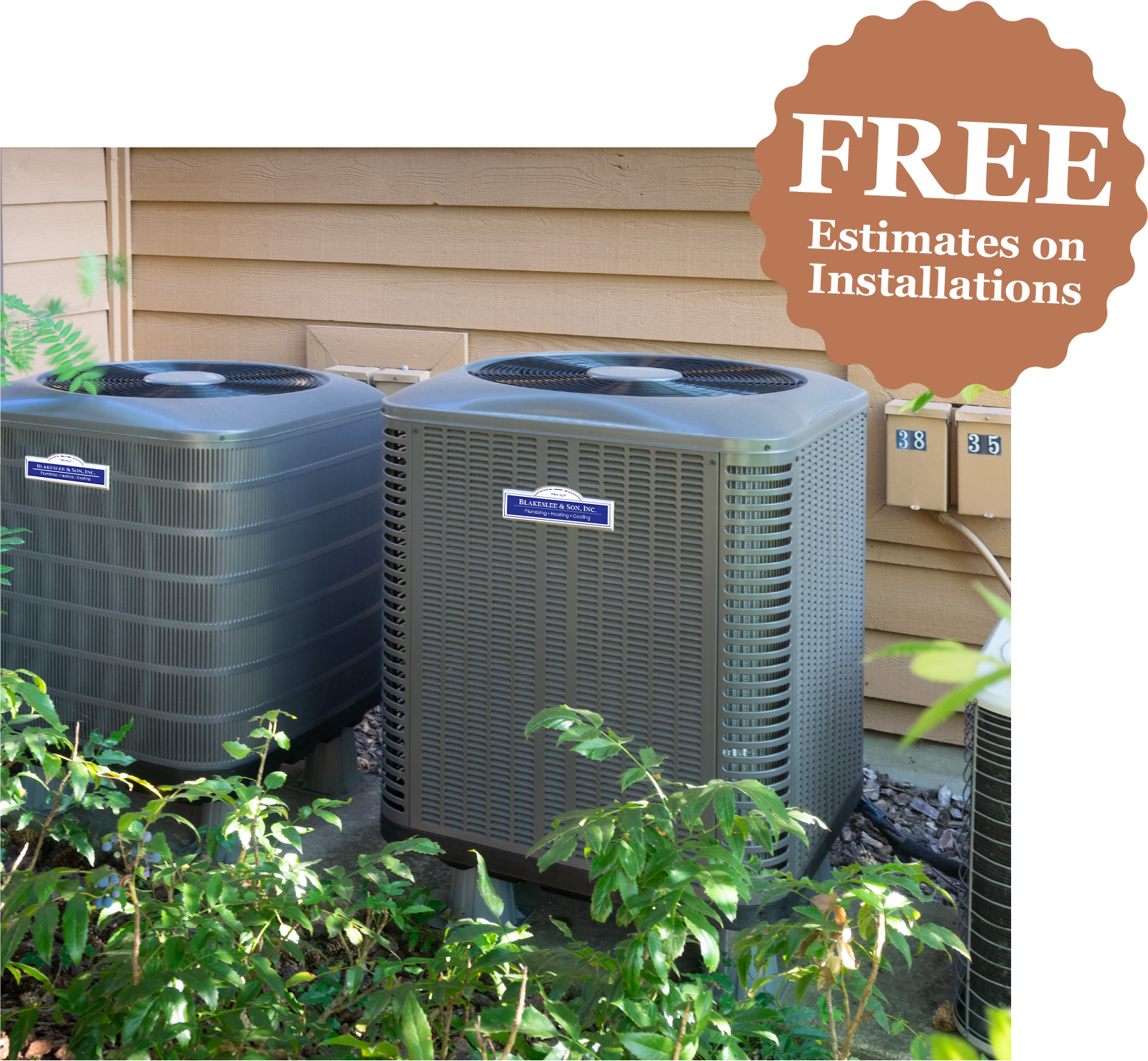 Blakeslee & Son offers a full range of air conditioner services, including:
High-Quality Air Conditioning Installation, Repair, and Maintenance
Central Air Conditioning Units

Mini Splits / Ductless Systems

High-Efficiency Air Conditioning Units

Most top-rated AC brands including the Blakeslee & Son brand, American Standard, Carrier, Goodman, Lennox, Amana, Trane
Full air conditioner repair including electrical, compressor, fan, drain, and coil repairs

Thermostat diagnosis and repair

Refrigerant leaks

Repair of most air conditioning units including central air, ductless systems, mini-split systems, and wall units
AC Tune-Up

Filter Replacement
What You Can Expect From Us
Get the Helpful, Professional, and Honest Service You Deserve
Rapid Response Time
You never have to wait weeks and weeks to get the AC installations and repairs you need. Our office and on-call emergency service staff will always answer your calls immediately and put you on the schedule right away.
Finding You Ways to Save
We believe in honest service at a fair price. That's why we're always finding you ways to save or pay for your services or installations on a schedule that's comfortable for you. See our current promotions, our maintenance savings plan, or ask us about payment plans for AC installations and repairs.
Genuine Care
When our techs visit your home, you'll always get honest recommendations, helpful tips for your exact situation, and a thorough equipment diagnosis. We'll never try to sell you anything for our own benefit. We treat you as our neighbor and your home as our own.
Everything You Need
We offer heating, cooling, plumbing, air quality, and water quality services so that you can take care of as many areas of your home's needs as possible all at once. We have techs specialized in each of these fields so you can have complete comfort.
Financing Your AC Installation or Repair
We offer financing plans for all of our installations and services!
Fast and easy registration

Dedicated support

Large selection of financing programs
We'll Help You Answer Your Air Conditioning Questions.
The most common reasons are a thermostat problem, a dirty furnace filter, a refrigerant leak, or a problem within the outdoor condenser. Click here to find out what you can do to fix each one of these problems.
The size of a new air conditioning unit relates to the BTUs needed to heat your space. This number is calculated by room and house size, local climate, sunlight exposure, insulation, and other factors. For this reason, oftentimes it's necessary for a tech to come out to your home for the most accurate calculation. Call us at (616) 866-1921 for a free estimate.
When your air conditioner freezes over, shut the system off so that ice does not continue to form. Then, switch the fan to 'on' at the thermostat. This will blow warm air on the coil and speed up the defrosting process. Then, all that's left to do is wait—sometimes it can take up to 24 hours for the coil to defrost. In the meantime, replace your filter if it's dirty, and check your vents for blockages. When your unit is thawed, you can have a tech out to diagnose your unit.
When your AC turns on and off faster than usual (called short cycling), this may be due to a few different causes: limited airflow because of a dirty filter, frozen evaporator coils, electrical problems, or an improperly sized unit. To accurately determine the reason, contact an HVAC professional.
Refrigerant, called freon, is not made to be used up and refilled. When your unit is low on refrigerant, that signals a leak in the coils. You should not refill on freon without first stopping the leak. If your AC unit is over 15 years old, you should opt for a new air conditioner instead of paying for refrigerant that may well leak out again. Additionally, only an EPA-certified technician can recharge your home's AC with refrigerant.
"The company sent a technician over the same day and repaired the problem. Fast, professional, and efficient.
Get a quick response to your air conditioning emergency any time you call our office. Additionally, we'll be able to help you in all areas of your home appliances from plumbing to HVAC to air quality.
75+ Years Serving Rockford & West Michigan
No gimmicks, no sugarcoating, and no price-gouging
We stick around until the job gets done — we're not comfortable until you are!
Won't leave you without a solution or fix
The Blakeslee Guarantee
When you work with Blakeslee, you have our guarantee that you'll get:
Completely free quotes on new HVAC equipment needed
A 10-year warranty on service parts and labor
A 1-year labor warranty on equipment installs
Financing options on all installations and services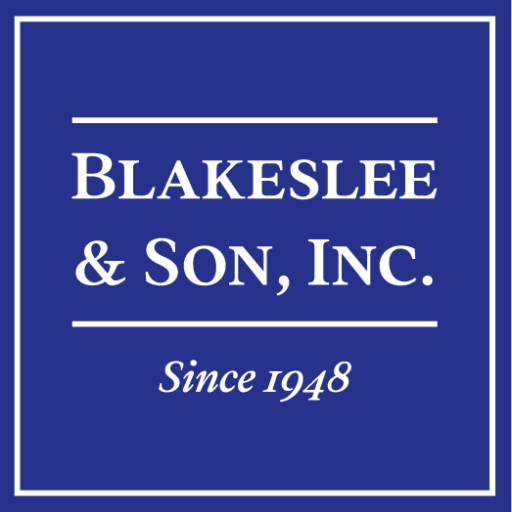 Serving the Local West Michigan Community