Over 75 Years of High Quality Service
Get Rapid HVAC and Plumbing Service in Rockford, Michigan & Beyond
Our technicians are ready to help you with your plumbing, heating, and cooling emergencies. We do air conditioning and furnace installations, repairs, tuneups, and more to keep you comfortable. 
Blakeslee and Son has been a trusted HVAC contractor in Rockford, Michigan, and the Grand Rapids area since 1948.
See How We Can Help
Office Hours:
Monday-Friday: 8am-4:30pm
Saturday-Sunday: Closed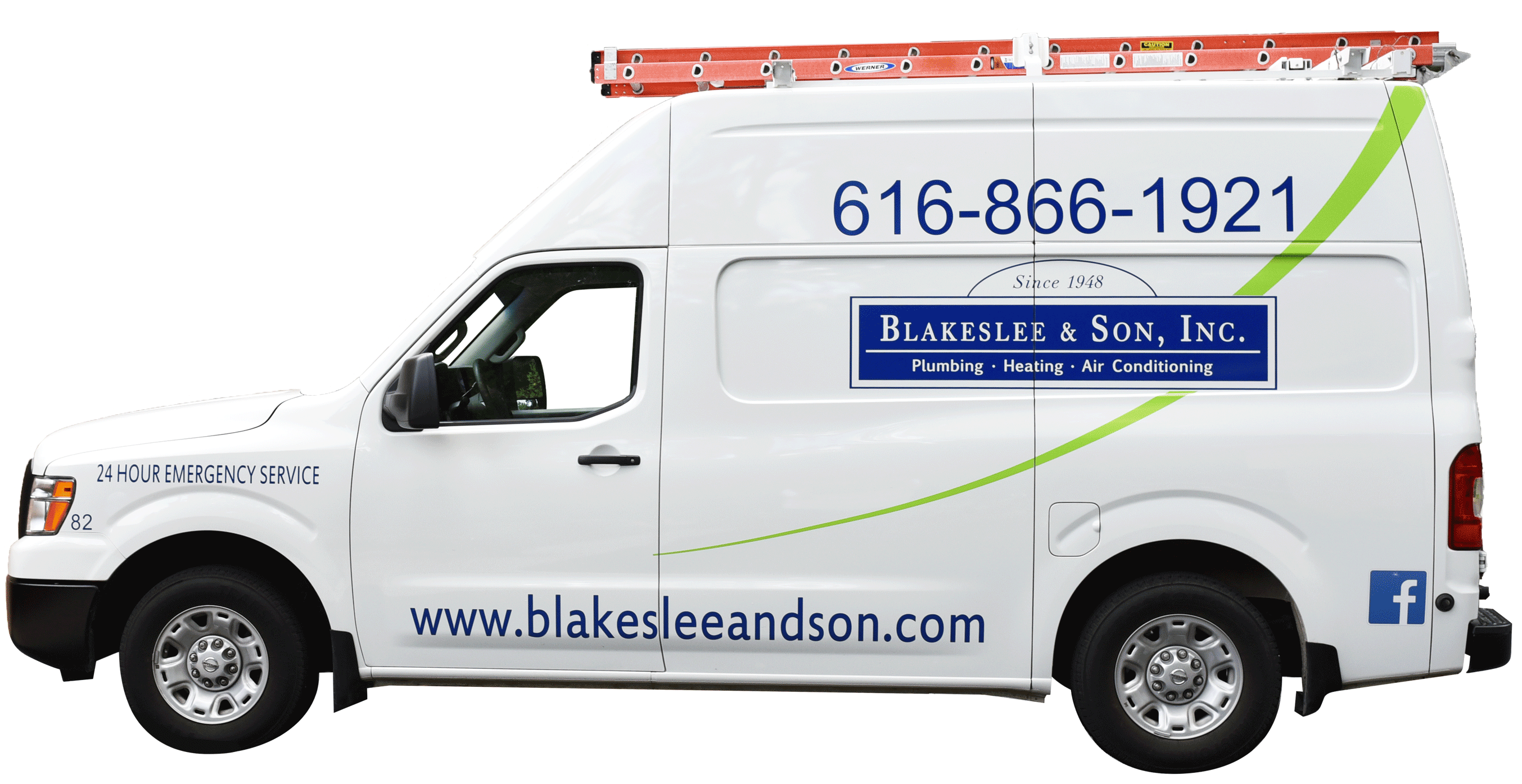 Monday-Friday: 4:30pm-8pm
Saturday-Sunday: 8am-8pm
Without heat or AC? Have a plumbing issue? Call us and we'll be on our way!
Call (616) 866-1921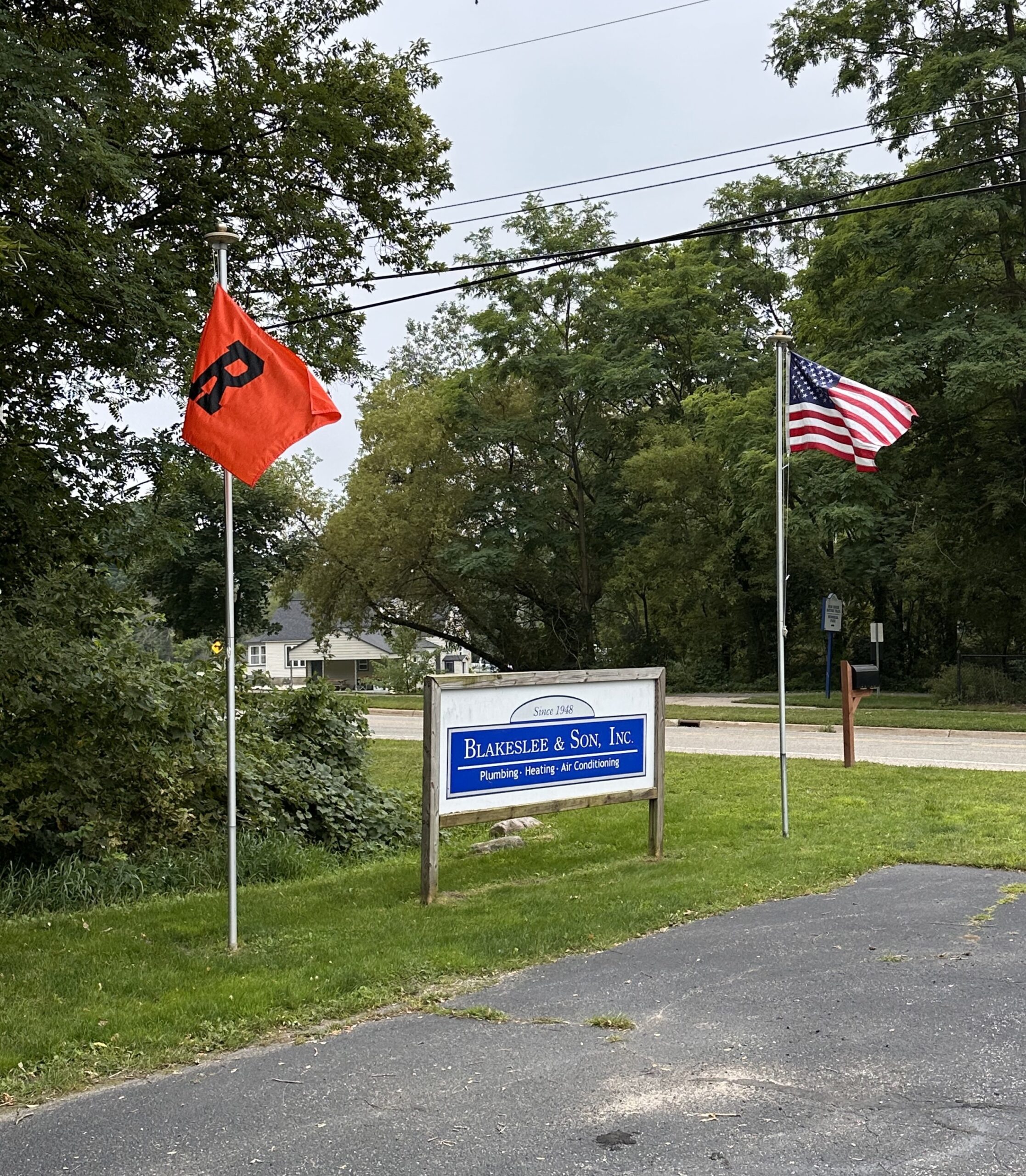 What You Can Expect From Us
Get The Service You Need & Quality You Deserve
You never have to wait weeks and weeks to get the installations and repairs you need. Our office and on-call emergency service staff will always answer your calls immediately and put you on the schedule right away.
We believe in honest service at a fair price. That's why we're always finding you ways to save or pay on a schedule that's comfortable for you. See our current promotions, our maintenance savings plan, or ask us about payment plans for installations and repairs.
When our techs visit your home, you'll always get honest recommendations, helpful tips for your exact situation, and a thorough equipment diagnosis. We'll never try to sell you anything for our own benefit. We treat you as our neighbor and your home as our own.
We offer heating, cooling, plumbing, air quality, and water quality services so that you can take care of as many areas of your home's needs as possible all at once. We have techs specialized in each of these fields so you can have complete comfort.
"Super fast response time and our problem was resolved right away. Plus we now know things to look out for in the future. I'm always beyond impressed with your service and recommend to others.
Get a quick response to your emergency any time you call our office. We have all areas of your home appliances covered from plumbing to heating and cooling to air quality.
75+ Years Serving Rockford & Beyond
Trained and Certified Technicians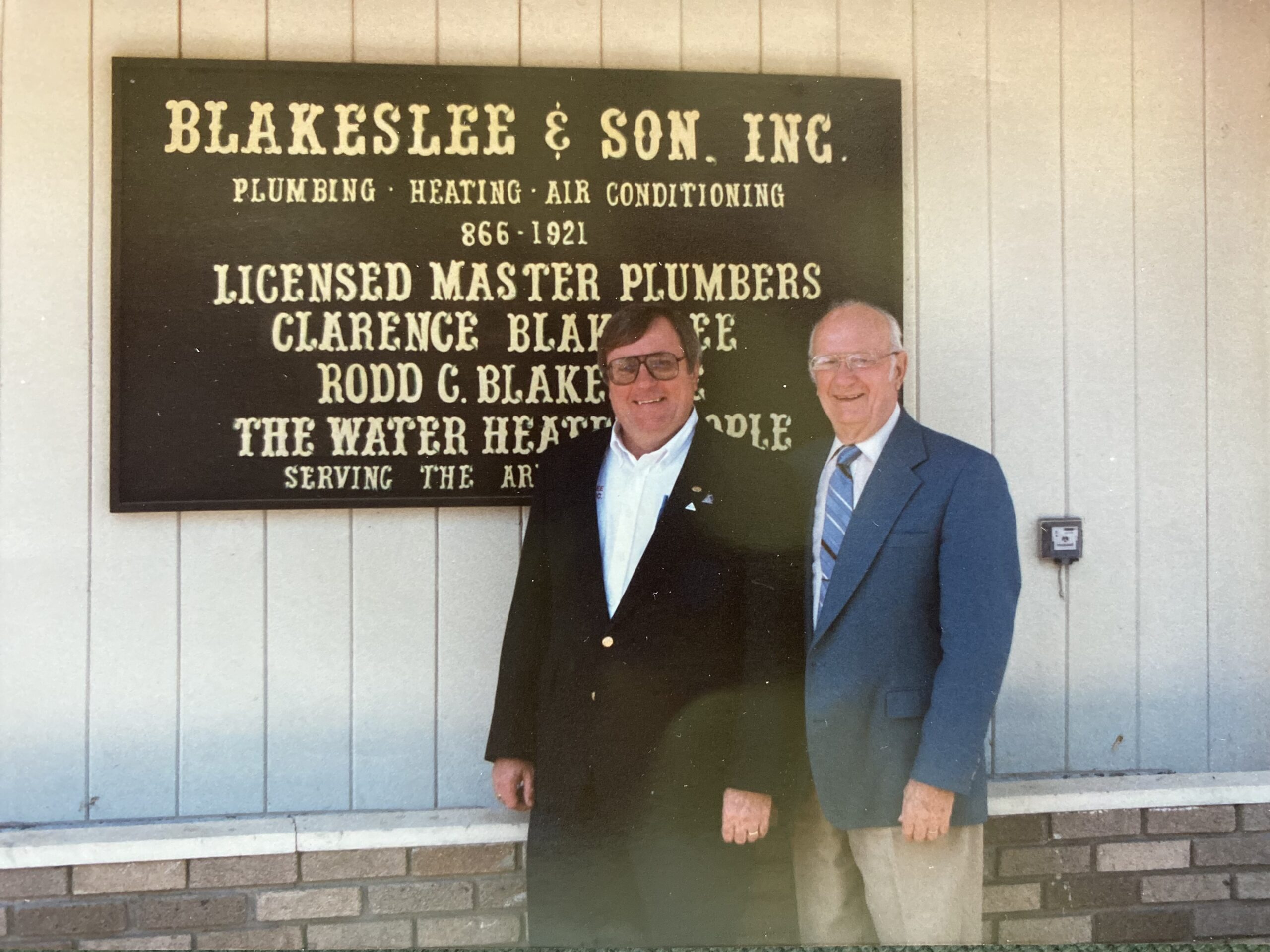 Rockford, Michigan Locals Since 1948
Blakeslee & Son had its humble roots here in West Michigan when Clarence Blakeslee returned from service in World War II as a decorated vet. The name "Mr. Rockford" was bestowed to him by the local Rockford community for his warm, humble, morally ethical, and generous acts of service—a testimony to his good nature that is the lifeblood of our company yet today. While Clarence owned and operated the business from 1948 until 1979, he inspired the same spirit in his children. Today, Blakeslee & Son is owned and operated by the third generation, with over 75 years of dedication to these three values: helpfulness, professionalism, and honesty.
About Blakeslee & Son
Get Expert Plumbing, Air Conditioner, and Furnace Repair in these local areas and more!
Reviews from the Local Michigan Community
Able to get to our house with relatively short notice. The free estimate was crucial in our decision making process. They stayed in scope and finished the job on time. Friendly, knowledgeable staff and plumbers. Fixed and updated our 100 year old plumbing. Will use again.

Edward O.
Friendly service, good price, excellent products, complete and detailed installation. This was my third project with these guys. Each was on-time, on-budget, professional service, and meets exceeds expectations. Just a really good shop to work with.
High recommendations.

Brian L.
Full Furnace and AC replacement, Very Friendly Staff in Office and Technicians!! Quick to get me in and quick to finish the job!! Very happy with my new AC!!

Alex
Always timely and helpful, very courteous when making appointments or coming for the repairs. Excellent company!

Delissa P.
So thankful for Blakeslee and Son's prompt service!! My A/C went out on the hottest and muggiest day and they were here within hours. The service fee was the cheapest I'd seen and the service was great. I have A/C and it didn't cost an arm and a leg. Highly recommend!!

Nikki M.
Amazing family ran business that cares about quality, installation, timeliness, and overall experience. We replaced both AC and Furnace and the team did a fantastic job at getting us up and running, and much more efficient! Highly recommend Blakeslee for ANY HVAC job you have! Thank you team!

Andy S.
Chris serviced my air conditioner. He was very knowledgeable and thorough and answered all my questions. Blakeslee has serviced my furnace and ac for years and their technicians are always pleasant and professional. Great service - thanks Chris!

Denise W.