Water Softener Installation, Service, and Repairs
Find Hard Water Relief with Custom Water Softener Solutions
As licensed master plumbers, Blakeslee & Son has been serving the Rockford and Grand Rapids area since 1948—over 75 years!
You'll get rapid water softener repair, maintenance, or installation when you call our office at 616-866-1921.
Call us for Emergency Service
Office Hours
Monday–Friday: 8:00 AM-4:30 PM
Saturday–Sunday: Closed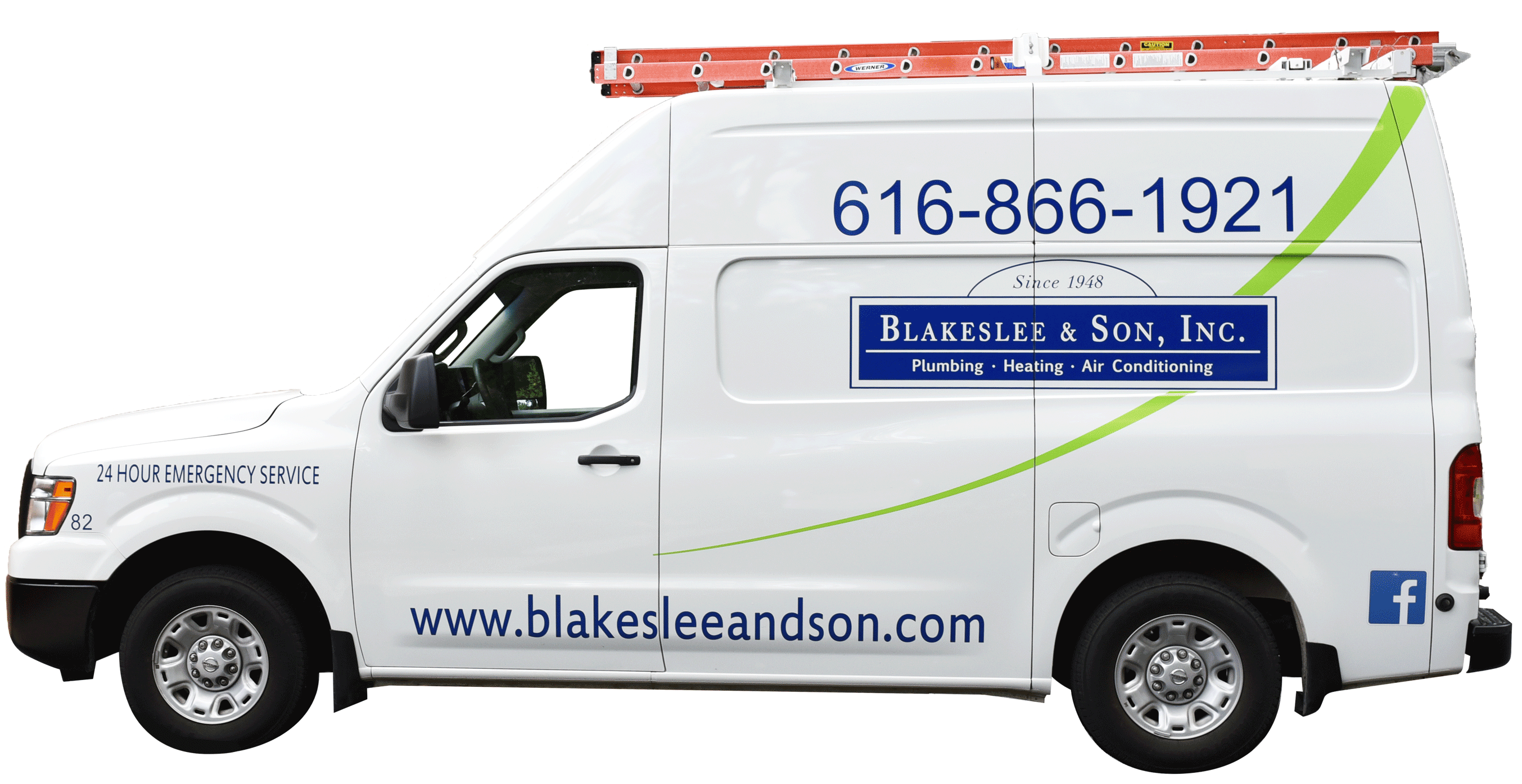 Emergency Service
Available Every Day from 8 AM – 8 PM

---

Get Immediate Water Softener Repair
Water softener not working? Call us any time. We'll be on the way as soon as possible!
Call 616-866-1921
Residential Water Softener Installation
Residential Water Softener Services and Repair
Whether your water softener needs a basic repair or emergency service, Blakeslee & Son is ready to help. We offer several different services including:
Part replacements & repairs

Salt bridge removal

Equipment installation & relocation

Emergency service for leaks, pressure issues, etc.
With the right care and maintenance, your water softener should last anywhere between 10-15 years. If you run into any problems, give us a call at 616-866-1921
What Does a Water Softener Do?
A water softener works to remove the hardness particles in your water—millions of negatively charged resin beads inside the unit attract the positively charged calcium and magnesium leaving only soft water to exit. These units are relatively small and can be tucked away in the basement or another convenient location.
Signs That You Need a Water Softener
The easiest way to know if you need a water softener is to get a free water analysis. But if you haven't gotten a water test yet, you may want to consider getting one if you notice these hard water symptoms:
Dry skin and hair.

Higher utility bills.

Water heater problems.

Water that smells or tastes bad.

Scale and staining on your appliances and plumbing.

Your laundry fades quickly in the wash or becomes stiff and scratchy.
For more information check out our water softener guide.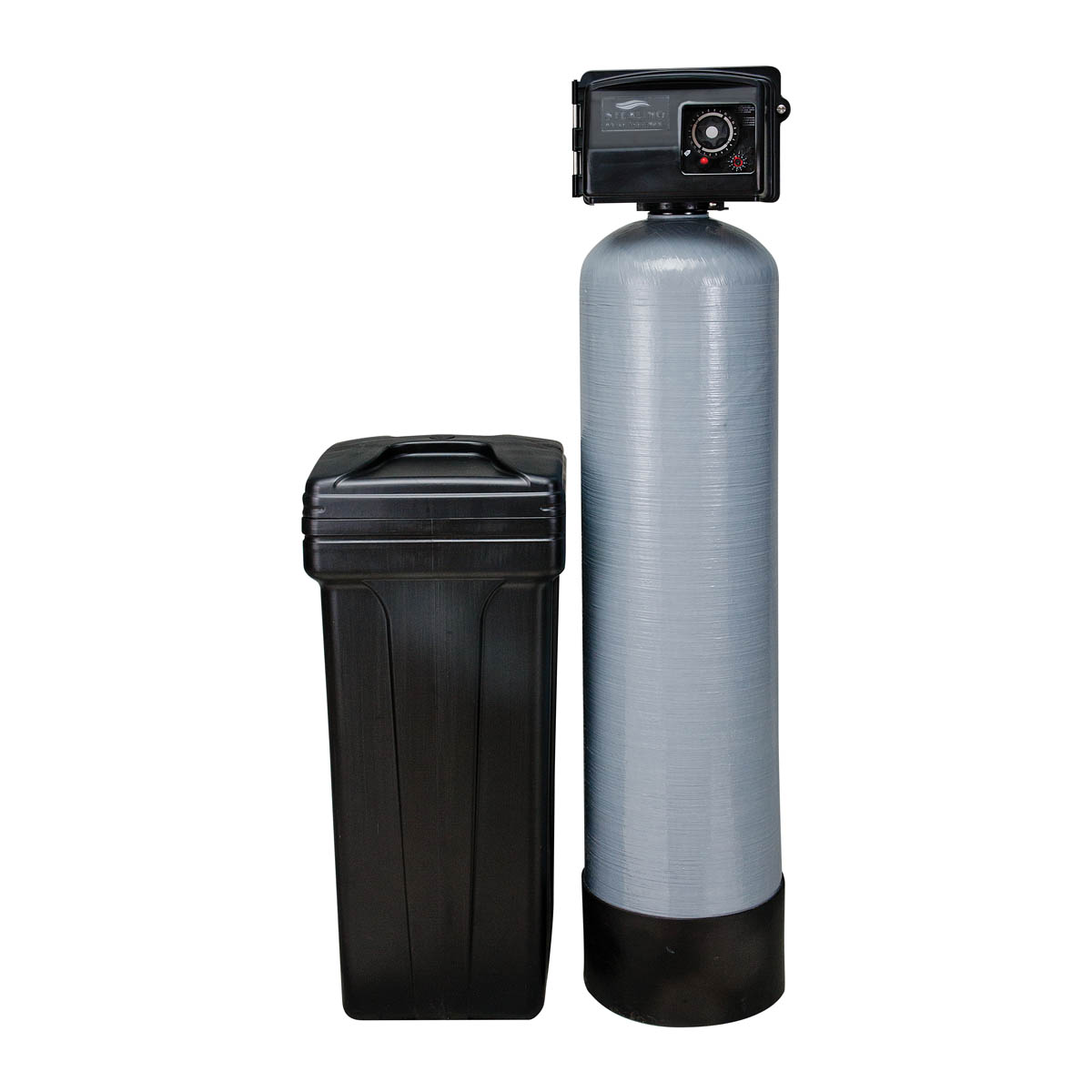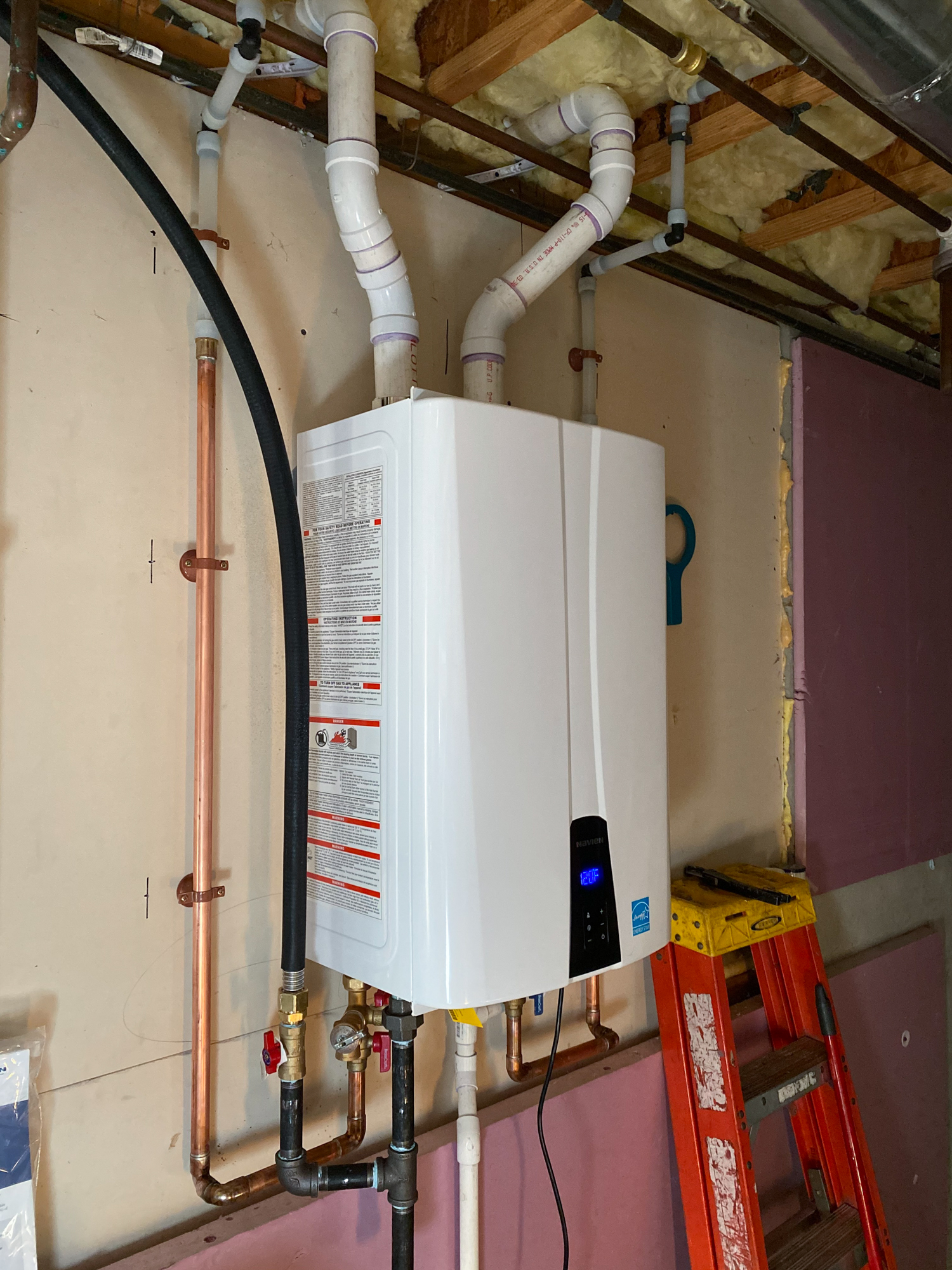 We recommend water softener installation with all tankless water heaters we install. Like traditional tank heaters, tankless systems are susceptible to hard water buildup—it causes the same efficiency issues, corrosion, and scale buildup on the heat exchanger. However, when the hardness minerals are removed from your water, you'll find your tankless water heater much easier to maintain.
At Blakeslee and Son, we'll install your water softener at the same time as your tankless or tank water heater. Send us a message today for a rapid quote on this package deal!
Get a Quote
Rapid Water Softener Repair & Service
Get on the schedule for water softener repair, service, or installation immediately when you call our office!
""Blakeslee & Son installed a new water heater, new water softener, and filter, replaced the well pressure tank, and fixed several plumbing pipes due to aging. I never thought I'd say that going through all that would be enjoyable, but it was!"
Get a quick response to your hard water issues any time you call our office. Additionally, we'll be able to help you in all areas of your home appliances from plumbing to HVAC to air quality.
75+ years serving Rockford & West Michigan
Financing offered for all installations and services
No gimmicks, no sugarcoating, and no price-gouging
We stick around until the job gets done — we're not comfortable until you are!
Won't leave you without a solution or fix
Problem with your water softener? We'll help you solve it.
Rapid Water Softener and Services Near Me
We're proud to operate in these and other communities throughout West Michigan: